Sapporo is OPEN for dine-in, carry-out & delivery.
Lunch Hours:
Wed-Fri: Noon-3:00 pm
Dinner Hours:
Mon-Tues: 4-9:30 pm
Wed-Fri: 3-9:30 pm
Sat-Sun: Noon-9:30 pm, dinner all-day
Special Hours:
Sapporo will be OPEN ALL DAY from 12 p.m. to 9:30 p.m. starting on 12/18 through 12/31/23.
To make a reservation or place an order, call us at 734-266-0888 or email us at [email protected]
Please note: same-day online reservations cannot be honored due to COVID-19, please contact us to check availability!
Sapporo Hibachi Steakhouse and Sushi Bar WON the CommunityVotes Livonia 2022 Campaign in the following categories:
Platinum in Asian Restaurants
Silver in Japanese Restaurants
Bronze in Sushi
Delivery options are available through Doordash & Grubhub.
We are also offering curbside pickup for your carry-out orders —
call us at (734) 734-266-0888 to place your order or click below.
Watch as our skilled chefs create delicious hibachi right in front of you, or try something new from our freshly made sushi menu.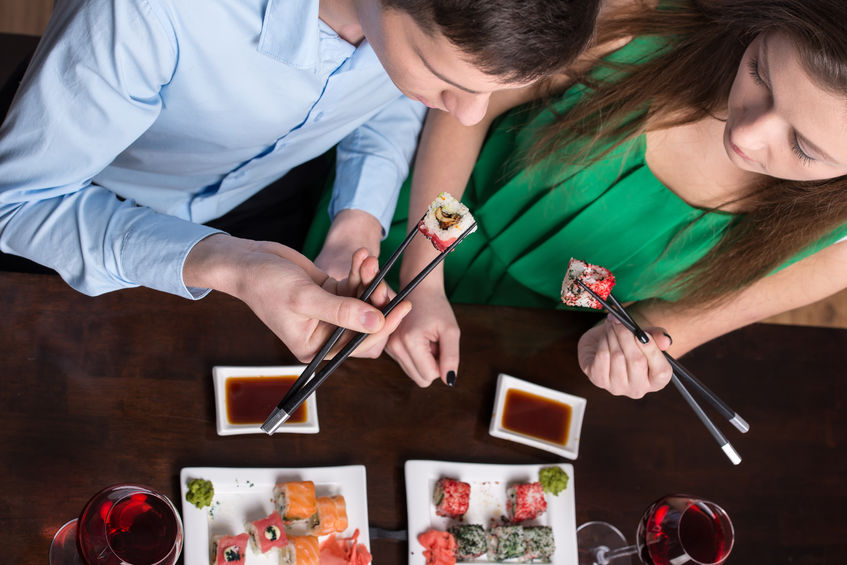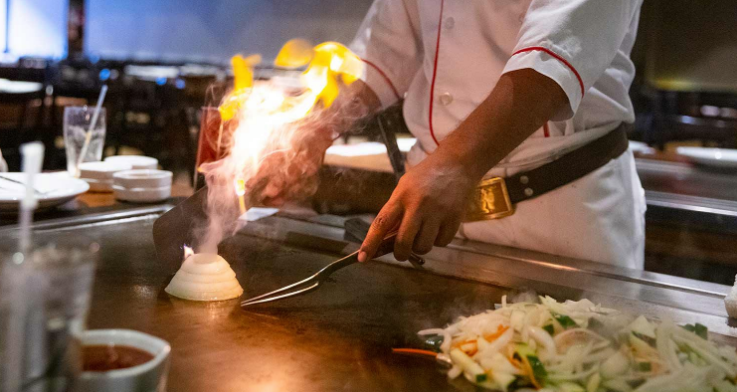 Delicious Food with a Flair!
Enjoy an afternoon lunch with colleagues,
or a night out with family and friends
with delicious hibachi and sushi for every taste.
Celebrate Life's Events at Sapporo
Please use the form or call us at 734-266-0888.
Please note — reservations are accepted during business hours only. Please reserve your seat 24 hours in advance on weekends.
If making same-day reservations during dinner hours, please call and confirm your seating, otherwise, seating may not be guaranteed.
Here's What Our Customers Say…
Steak of A Lifetime
For my son's birthday he chose a Japanese steak house where they cook in front of you, as his birthday dinner. Since we were unable to get into the more common one, I had to look for somewhere else.. found this one, had decent reviews, so we decided to try it. I'm so glad we did, everyone had a great experience with their food, the filet was so tasty and tender, my husband said it was probably one of the best steaks he had in his lifetime. They gave my son a slice of cheesecake for his birthday. We would actually chose this place over benihana from now on.
Trina K.
Huge Menu
"Huge menu and excellent food! I ordered the Philadelphia Roll!"
April
A Great Spot!
"Such a great spot! Hubby and I ran across it while running errands in the area and will definitely be back. The hibachi was fantastic. I LOVE how generous they are with the veggies. Every roll we got was delicious, too. Service was super friendly."
Athena M.
Everyone Was Happy!
"I love this type of restaurant. There were a dozen of us and every one was happy with their meal.   To start with, the soup and salad were tasty and nicely sets you up for the main course. The salad dressing was delicious. I ordered shrimp and my wife had the chicken and shrimp combo. Several people ordered steak. All were good. Served with  soyed rice. Service was perfect."
Ernie M.
Great Meal
"Great meal. The staff was friendly and our chef was very entertaining. I definitely will be back."
Rob H.
Local Guide

Check Out the Combo Roll
"Amazing food, incredibly fast service. Literally – our waiter was running. Well-balanced price options – some items are pricey, some are very well priced. Looking for amazing Sushi on a budget? Check out the Combo Roll and get full :)"
Cameron S.
Local Guide
Amazing Gyoza!
"Never had a bad experience. Their gyoza is so amazing. The sushi is excellent and so are their hibachi meals. Service is great and friendly every time I definitely recommend!"
Katie N.
Fine Dining with Character
"Imagine this. You want to wow your date with a dinner and a show but don't have the money or time for a movie. No problem, this place gives you a dinner and a show all in one. For little over $50 for two, you get a ninja chef, friendly staff, a meal I dare you to finish in one sitting all in a location practically in your backyard. Its fine dining with character that makes you come back for more. I've been coming here for over two years and have never been disappointed…ever…full stop!"
meikooceans
Local Guide
Favorite Celebration Spot
"One of our favorite celebration spots. More delicious and affordable than any chain Hibachi out there. Even with COVID shut downs we still order carry out from them every few weeks and the quality, flavor, and portion sizes have never faltered. Cannot recommend them enough!"
Savannah D.
Local Guide
Sapporo Never Disappoints!
"We absolutely love this restaurant. The food and drinks are amazing, and the chefs never disappoint with keeping you entertained while preparing your food. I'm also obsessed with their Pomegranate Martini! It's even a great place for both a date night as well as bringing a group or your kids to. But I highly recommend calling ahead for a reservation. There are times where we stop by even on a Monday night and there is over an hour wait at times. I highly recommend this restaurant!"
Rose V.
Local Guide

10/10 Recommend
"I'm so thrilled with my experience here ☺ it was so enjoyable. The food was so good I finished everything which doesn't happen often. A great spot to take the family/friends/co-workers. The drinks are awesome and the food is even better. 10/10 recommended"
Jorden V.
Local Guide